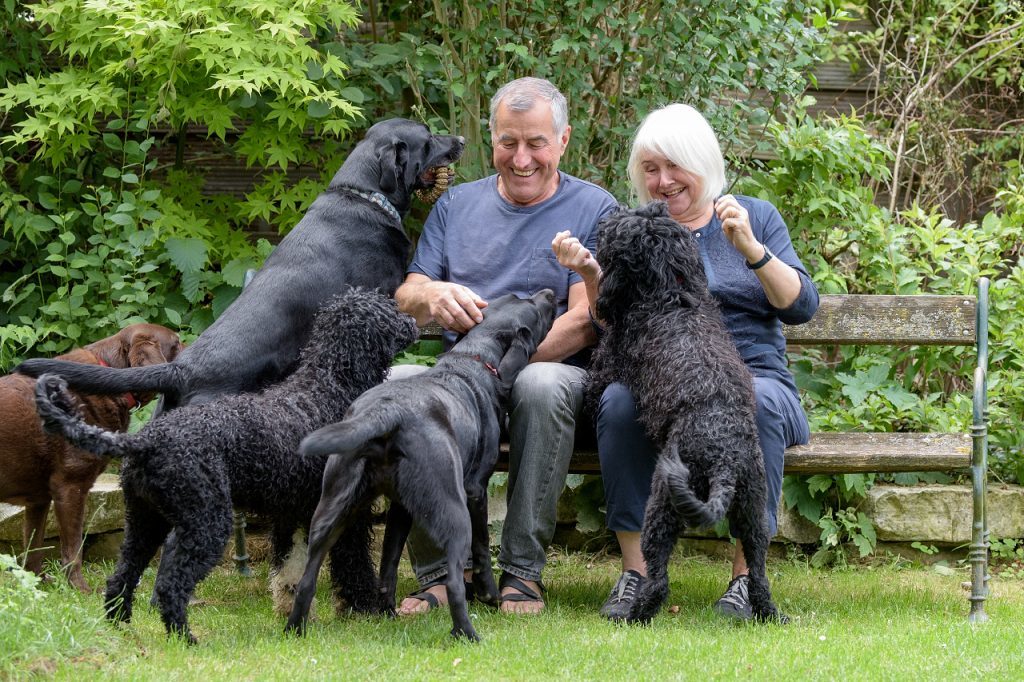 We are retired social pedagogues, live in a village about 40km South of Vienna between the river Leitha and the Rosalia mountains. We live in a big house with a big garden.
Until our retirement we worked in a foster home for traumatized children that we founded 20 years earlier. Barbara still works a few hours a week as a children's therapist and children's councillor for divorces.
Our family includes eight adult children and their partners as well as eleven grandchildren who mostly live close to us. One of our adult daughters lives in the same house as us and takes care of the dogs with us. She has her own dogs and kennel with which we partner.
Our children are dog people and partly have their own dogs (that do come and stay with us every once in a while).
How did we discover dogs for ourselves?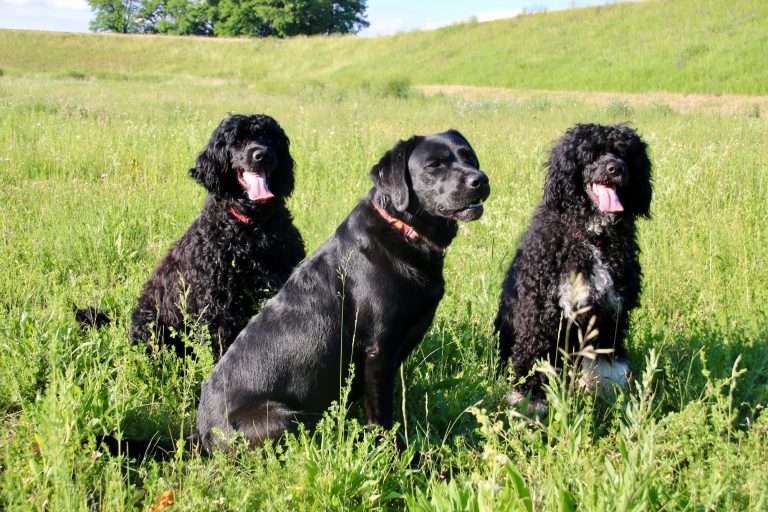 Very differently.
Karl:
I grew up in a dog-free family. When I was five years old, I was bitten by a big dog and after that dogs were only dangerous to me. Humanity's best friend – as if!
Barbara:
As long as I can remember, I have always wanted a dog. When I was eleven years old, my wish was granted and I got my boxer "Bonzo". From then on, I have never lived without a dog.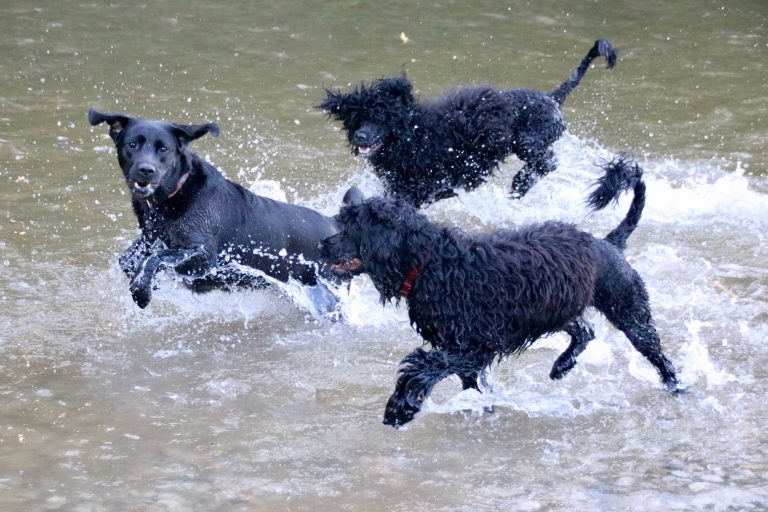 Karl:
It would have been impossible to get Barbara without a dog. Meanwhile, my relationship with dogs had been more relaxed though, I started to see them as enriching for me life.
Barbara:
In our foster home, dogs have always played an important part. There were always two or three dogs among the children that were part of our everyday life. And the children weren't always easy!
Karl:
The dogs were certainly enriching for these children.
Barbara:
In the beginning we had Bobtails, then Labrado Retrievers – and additionally, we always had "foster dogs" from different rescue organizations.
How did we discover waterdogs for ourselves?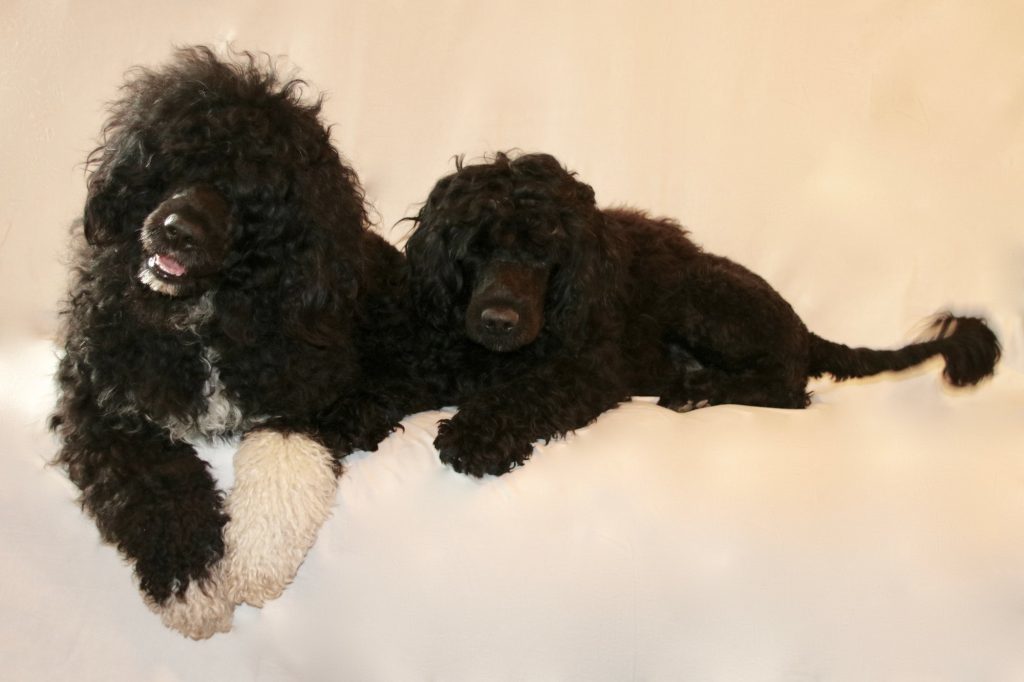 We found the Portuguese Water Dog by finding the Spanish Water Dog first…
Years ago we found an article in a magazine about Spanish Water Dogs and a few months later a black ball of lint named Otto flew about with our Labradors. Otto quickly won our hearts – and not just ours! And: Water Dogs don't shed their hair!! If you've lived with Labradors, you'll understand our enthusiasm…
Otto didn't grow very old, unfortunately, but he left us the "Water Dog Virus".
After our retirement, we gave into our "Water Dog Longing" again. After comparing the different Water Dogs, we got stuck on the "Portie" because of its proved and typical friendliness towards children. By now, the lives of our family is made better by five Water Dog girls and a boy that partly live with our children.
Our enthusiasm remains unchanged. Our dogs keep what the race descriptions promised: fun, tender, smart, devoted, obedient – they learn easily and they love learning. They manage all tests with verve. They are vigilant, but no yappers – and they really don't shed their hair. And they don't smell, not even when they are wet!
If their hair is long or in the typical "lion clip", they have to be brushed regularly, but they can also be trimmed, then you barely have any work with the fur.